HomeFirst Experts Meeting for Preparation of the Toolkit for the Remediation of Sites Contaminated with POPs, Dubai - December 2008
First Consultation Meeting for the Contaminated Sites Toolkit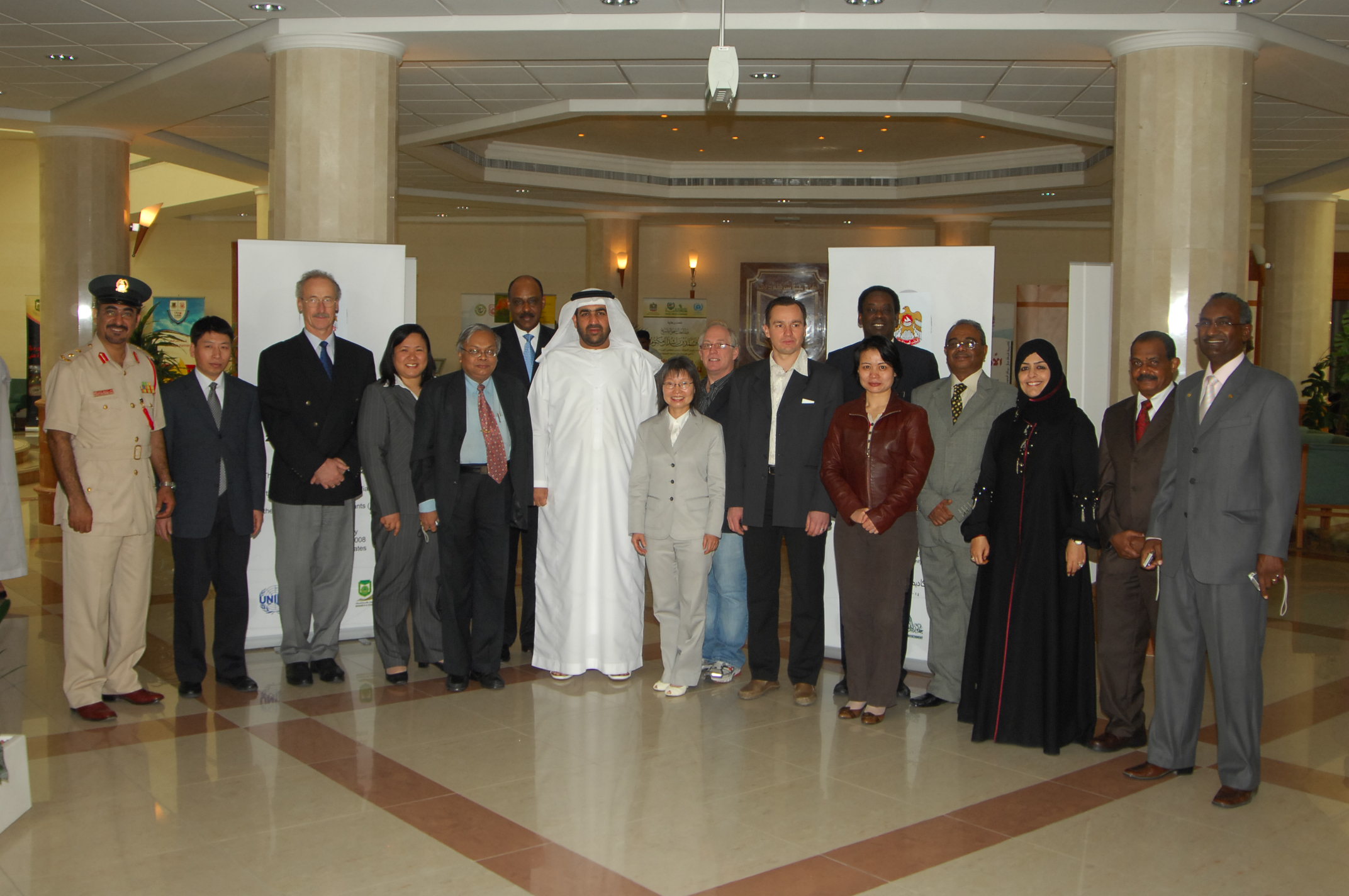 Conclusions and Recommendations of the Consultation Meeting for the Development of the POPs Contaminated Sites Toolkit , 16-18 December 2008, Dubai-UAE
H.E. Dr. Rashid Ahmed Bin Fahad , UAE Minister of Environment and Water, addressed the meeting of the Experts and expressed support to the efforts on remediation of contaminated sites in relation to POPs. His Excellency explained that the UAE is a leading country in environmental protection in the region and promised to do his utmost help to facilitate the work of the experts and UNIDO. The meeting was also addressed by Dr. Meshgan Al-Awar, Secretary General and member of the higher committee of Zayed Prize, who extended support to the work of the experts and thanked UNIDO for selecting the Zayed Prize to host this meeting. Dr. Mohamed Eisa, Chief of the POPs unit, introduced the main objectives of the experts meeting and its expected outcomes as well as the end result of the series of future meetings leading to the development of the toolkit.
The expert participants have been drawn from global set of research institutions working in the area of contaminated sites and associated management strategies and aspects of ESM. The experts would bring experiences from different parts of the world to enrich the toolkit and provide the best starting approach to be adopted for building the capacities, institutional and human resources, in the developing countries. The experts who attended the meeting came from the following countries and organizations: Austria, Canada, China, Hungary, India, Nigeria, Philippines, Sudan, UK, UAE, Sheikh Zayed Prize in UAE, and UNIDO. The participants expressed their interest to work together to complete the work on the development of the Toolkit during the year 2009 and seek support of UNIDO as secretariat to this work. The Modules of the toolkit have been agreed by consensus and coordinators assigned to each module to enable collection of information and case studies relevant to the modules.
The experts expressed interest in keeping this Experts Forum as a platform that would continue efforts to update the toolkit and provide future projections of issues to be considered and added to the toolkit. The frequency of the meetings of the group would be decided by UNIDO, in consultation with the experts group, at a later stage.
The team leader, Prof. Loretta Li , of the University of British Columbia in Canada, has been elected chair of the Forum, Dr. Tapan Chakrabarti, NEERI-Nagpur-India as co-chair, and UNIDO will ensure the secretariat support of the Forum. The group has adopted rotational approach in the Forum Chair and co-Chair positions and functions of two years intervals. The Forum will cooperate with other POPs related global Forums and institutions working in similar approaches to provide capacities to developing countries. The Expert Forum extends vote of thanks to H.E. Dr. Rashid Ahmed Bin Fahad for his kind support and inauguration of the Experts meeting; to Sheikh Zayed International Prize for the Environment and the Dubai Police Academy for the hospitality provided to the group and for hosting this meeting.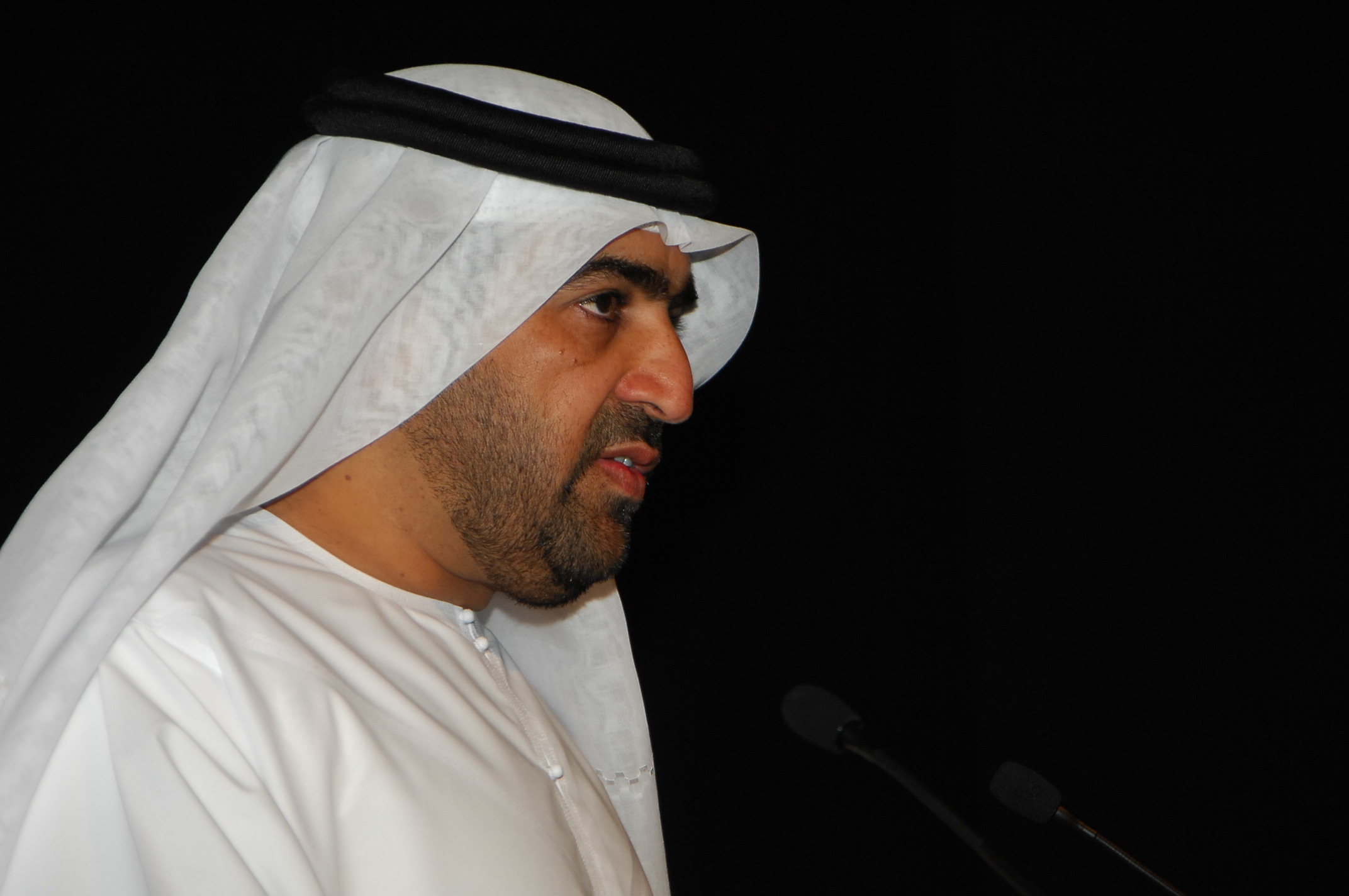 H.E. Dr. Rashid Ahmed Bin Fahad
UAE Minister of Environment and Water