Home News & Events
"COP27 a starting point for joint action as UAE prepares to host COP 28": Zayed International Foundation for the Environment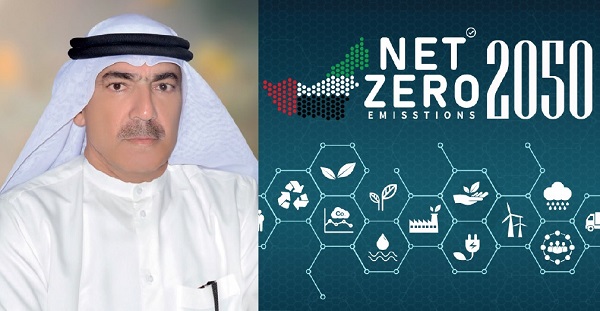 Ahead of the 2022 United Nations Climate Change Conference (COP27) held in the Arab Republic of Egypt from November 6 until November 20, Prof. Dr. Mohamed Ahmed bin Fahd, Chairman of the Higher Committee of the Zayed International Foundation for the Environment, said that the Sharm el-Sheikh conference is a starting point for joint action between the UAE and Egypt towards reaching practical and impactful solutions to tackle climate change, adding that the collaboration is in line with the UAE's efforts to limit global warming and accelerate the green energy transition.
The UAE's strategic leadership in climate action aims to ensure a practical and realistic transition in the energy sector, support economic growth, and enhance access to technology as it prepares to host COP28 next year.
Bin Fahd praised the exceptional role played by the wise leadership of the UAE, led by HH Sheikh Mohamed bin Zayed Al Nahyan, President of the UAE and Ruler of Abu Dhabi, and HH Sheikh Mohammed bin Rashid Al Maktoum, Vice President and Prime Minister of the UAE and Ruler of Dubai, and their keenness to reaffirm the UAE's role as a global leader in the energy transition.
The UAE was the first in the region to sign and ratify the Paris Agreement in 2015 and the first MENA nation to embark on the ambitious goal of achieving net-zero emissions by 2050. The country has also invested more than USD 50 billion over the past 10 years in clean energy technologies and solutions around the world, building three of the largest and lowest-cost solar projects in the world.
He added that the UAE's contingent of 1,000 plus delegates at COP27 - the largest country delegation by far - confirms the depth of strong ties between the UAE and Egypt and the desire of the two countries to consolidate this close partnership by continuing to drive the process of environmentally-friendly sustainable development.
Bin Fahd emphasized the role of the leadership of the UAE in diversifying energy sources through large-scale clean energy projects and emerging as a leading global investor in renewable energy projects in more than 70 countries to empower communities and deliver sustainable solutions. The UAE's Peaceful Nuclear Energy Programme further emphasises the UAE's energy diversification strategy.
He concluded: "The path of sustainability continues to remain a top priority in the UAE and the nation is well placed to lead long-term sustainable transformation in the region and the wider world as it prepares to host the Climate Change Conference next year. Encouraging global cooperation to address global issues, the UAE will deliberate with the greatest minds to consolidate its leadership in inclusive climate action as hosts of COP 28."