Environmental action leading to positive change in society
PAULA CABALLERO GOMEZ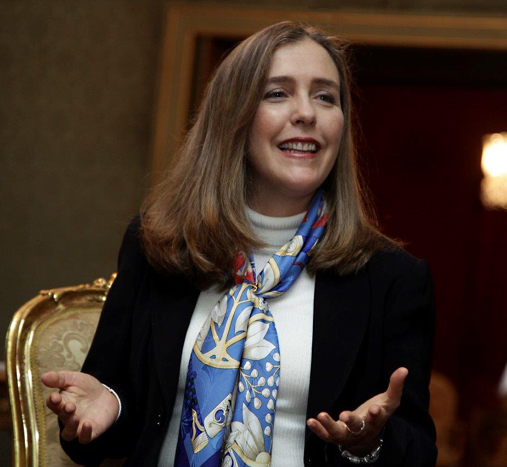 Paula Caballero Gómez Director of Economic, Social and Environmental Affairs for Colombia's Ministry of Foreign Affairs – was recognized by the Zayed International Prize as having been instrumental in the early conceptualization and promotion of Sustainable Development Goals.
Under her leadership, Colombia was an early proponent of the SDGs, which rapidly evolved as one of the most significant outcomes of the Rio+20 Summit.
Through a joint proposal with the Government of Guatemala at Rio+20, Colombia noted that the SDGs "could provide a logical sequence and structure to the process launched almost 20 years ago" – at the first Rio Summit in 1992 – namely, the roadmap towards sustainable development.In 2012, the proposal said, the scientific, environmental and political communities were better equipped to identify goals, gaps and needs to provide a more structured implementation of the principles defined in 1992.
During the Rio+20 Summit, Gómez presented her country's "Dashboard" approach to sustainable development. Through this concept, the post-2015 development agenda was designed around a "nucleus" of common global goals measured by a set of internationally agreed-on targets and indicators.
The global goals would also be accompanied by more specific targets and indicators geared to national circumstances and priorities.
In addition to her work during the Rio+20 Summit, the Zayed International Prize jury also considered Gómez's many contributions towards the national social and environmental affairs of Colombia.